Fibro Friday – What i have learnt from living with Fibromyalgia (English/Deutsch)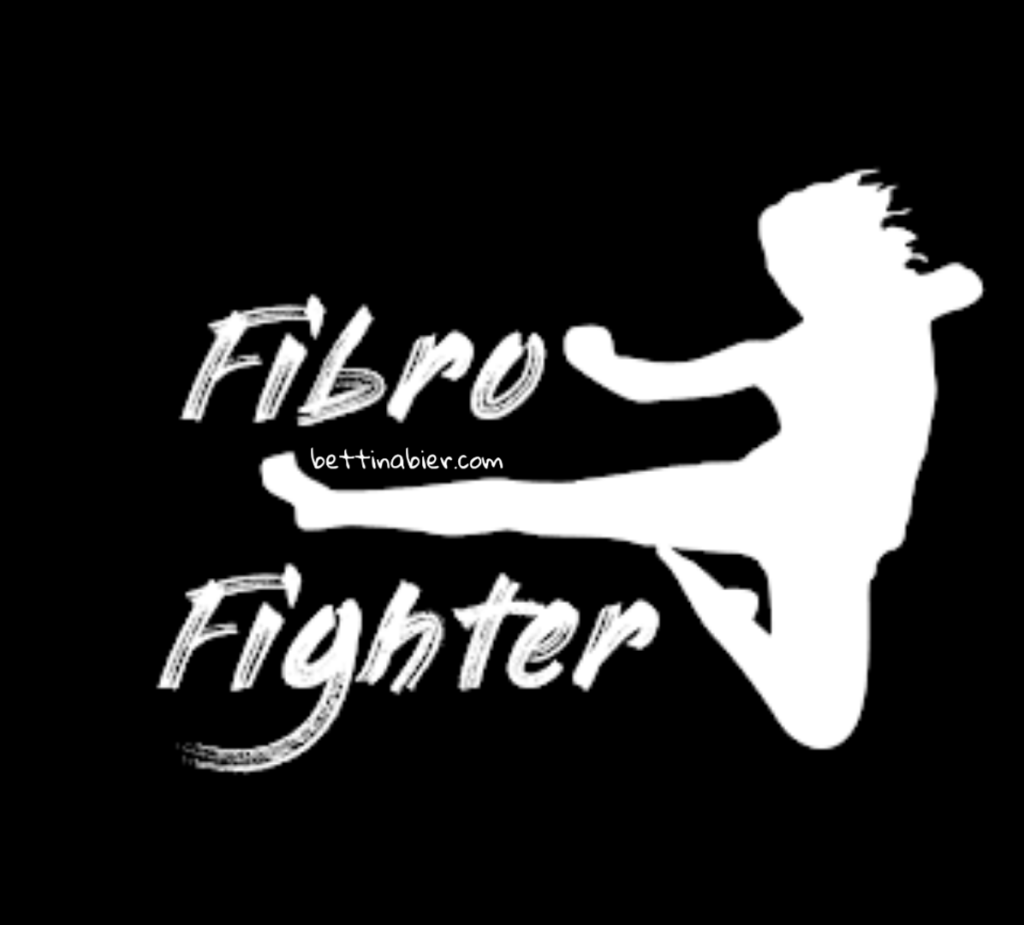 What i learnt, not a easy question. Why, because i´m still learning. Its a process, right? You never stop learning.
But here are some things i learnt.
I can life with Fibro, yes i can. I´m not gonna die from it. Even if it feels like that on some days.
I learned to accept my limits. I always thought, i have to fight harder and it will work like it always did. Its one of the hardest things, to learn that you have limits. But it´s harder to accept them. Still to today, i learn to accept my limits. There are days when i don´t. And what happens? I feel bad or have a flare. Who wants that? Not me.
I can live with much less money. When i worked, i had so much more money and always thought: "its not enough" But now i life with less then the half, and i can do it. Okay, not that easy but i can do it.
I learned to say this simple word: "NO" If i don´t want it, if i don´t feel well, and if i don´t have time or something else. I say "NO" I always thought i have to make others happy. But what about me?! I should be happy, right?
When you have a chronical disease, you find out who are the real friends. These are the ones, who love you like the way you are. These are the ones who are there for you if you need them. And the ones who are your friends even if you don´t "work" like you always did.
One of the thoughest parts was to accept that i can´t have "The old me" back. Once someone told me: "Its not nice to yourseld to say that you want the "old one" back, you are like you are right now."
That a Fandom can help you. What, a Fandom.Why? Let me explain. I´m a part of the #SPNFamily, and this Fandom is amazing. I meet people who fight the same Demons, who have the same problems. And whats better than to fight together?! Right? And we support each other, we are their for each other. A second choosen Family.
Dogs are the best medicine, for me it´s my dog Scotch.
Do what makes you happy, yes. Not just think about it. Do it. I loved to make creative stuff, photography and more. But i wasn´t doing it anymore. Now i make creative stuff, i make photos. And i love it. These are times when i don´t think about "my problems".
I always enjoyed the little things, like getting a postcard, a smile from someone, when the sun is up, when i made a awesome picture and more. I´m glad i don´t lost that ability.
Was ich gelernt habe, gar keine einfach Frage. Warum? Ich lerne immer noch. Es ist ein Prozess, richtig. Man hört nie auf zu lernen.
Hier sind ein paar Dinge die ich gelernt habe.
Ich kann mit der Fibro leben. Ich werde nicht davon sterben. Auch wenn es sich an manchen Tagen so anfühlt.
Ich habe gelernt meine grenzen zu akzeptieren. Ich habe immer gedacht, ich muss einfach härter kämpfen, es ignorieren und es wird wie es früher war. Es ist echt eine harte Sache zu akzeptieren das man seine Grenzen hat. Aber es ist noch schwieriger sie zu akzeptieren. Bis heute arbeite ich daran. Und es gibt immer noch Tage wo ich mich nicht dran halte. Und was passiert dann? Es geht mir schlechter oder ich habe einen schub. Wer will das schon? Ich nicht.
Ich kann mit viel weniger Geld leben. Als ich noch arbeiten war, hatte ich viel mehr Geld und hab immer gedacht: "es ist zu wenig" Jetzt lebe ich von weniger als der hälfte und schaffe es. Gut, ich muss es schaffen, und es geht.
Ich habe gelernt diese einfach wort zu sagen: "NEIN" Wenn ich etwas nicht will, wenn ich mich nicht gut fühle oder anderes. Ich sage "NEIN". Ich habe immer gedacht ich muss andere glücklich machen. Aber was ist mit mir?! Ich sollte glücklich sein, richtig?
Wenn du eine chronische Krankheit hast, findest du heraus werde deine wahren Freunde sind. Es sind die, die dich nehmen und lieben wie du bist. Es sind die, die auch für dich da sind wenn du sie brauchst, und auch die dich so nehmen wenn du nicht mehr "so funktionierst" wie du es früher getan hast.
Eins der hartesten Dinge war, zu akzeptieren das ich "das alte Ich" nicht zurück bekommen werde. Es hat mal jemand zu mir gesagt: "Es istnicht nett zu dir selbst, wenn du sagst das du das "alte Ich" wieder haben willst. Du bist wie du nun jetzt bist"
Das dir ein Fandom so viel helfen kann. Was, eine Fandom (Fangemeinschaft). Warum? Ich bin ein Teil der Supernatural Familie, und dieses Fandom ist einfach fantastisch. Ich habe Leute getroffen die gegen die selben Dämonen kämpfen, welche die gleichen Probleme haben. Und was ist besser als gemeinsam dagegen zu kämpfen? Richtig? Wir unterstützen uns gegenseitig, wir sind da füreinander. Die selbstausgesuchte zweite Familie.
Hunde sind die beste Medizin, bei mir ist es mein Hund Scotch.
Mach was dich glücklich macht. Denk nicht nur daran, sondern tu es auch. Ich habe es geliebt kreative Dinge und Fotos zu machen. Ich habe es schleifen lassen. Nun mache ich wieder meine kreativen Dinge, ich mache Fotos. Und ich liebe es. Das sind die Zeiten wenn ich einfach abschalten kann und nicht an meine Probleme denken muss.
Ich geniesse und freue mich immer über die kleinen Dinge, wie eine Postkarte bekommen, ein lächeln von jemanden, wenn die Sonne scheint, wenn ich schöne Bilder mache und viel mehr. Ich bin froh das ich die Fähigkeit nicht verloren habe.