★Fibromyalgia ~ Interview with Mandy★
This is the fourth Interview of my series with people who also have Fibromyalgia.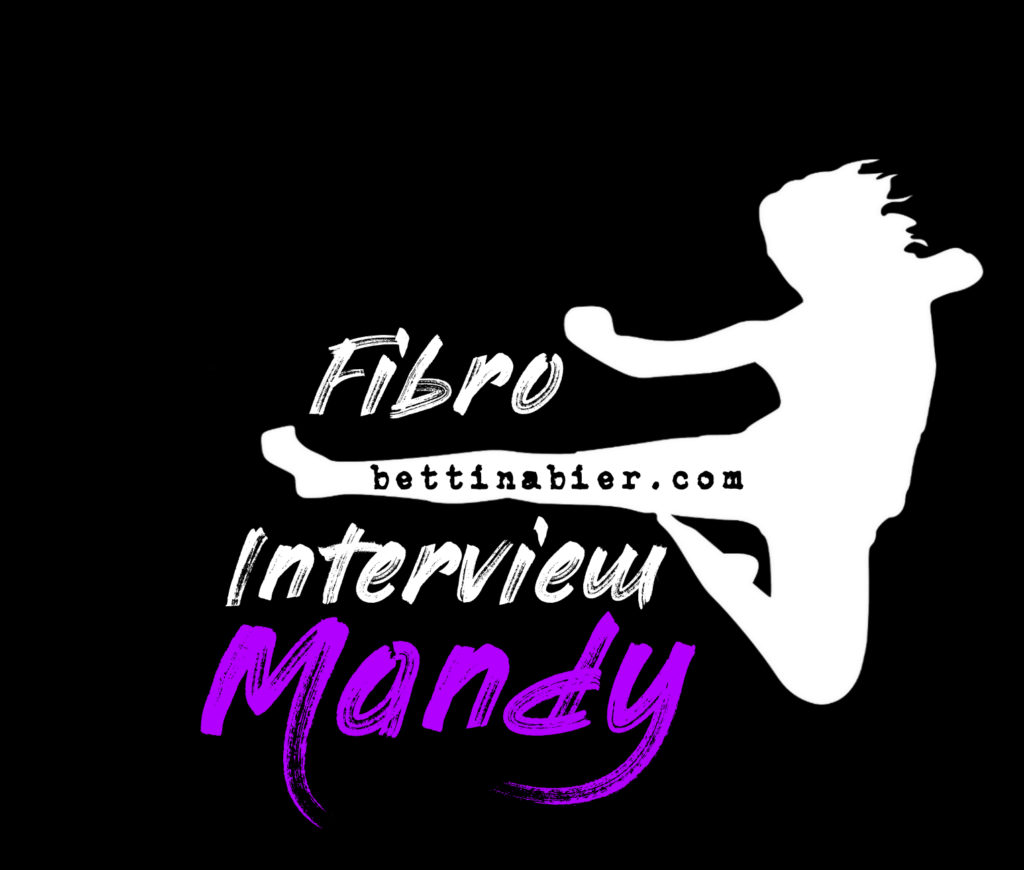 I am introducing to you Mandy.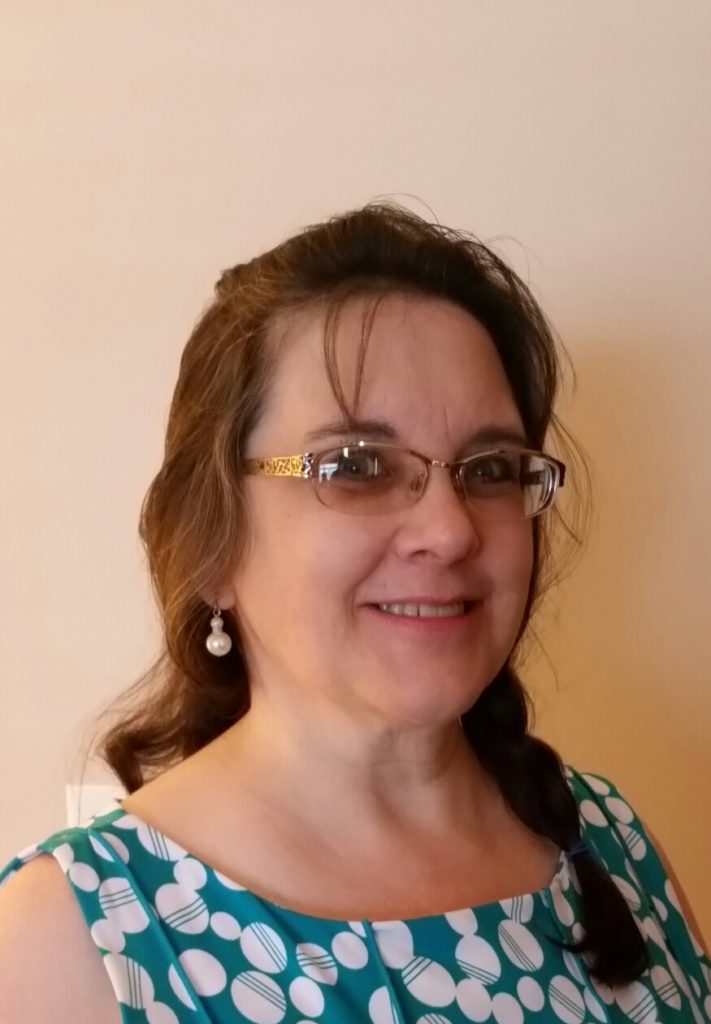 She is a freelance writer/speaker. She lives in Savannah, GA, USA with her Husband. She has four adult children and one grown grandson.
She is about to be 59 years old & enjoys crafting.
She crochets and makes cards to send to widows.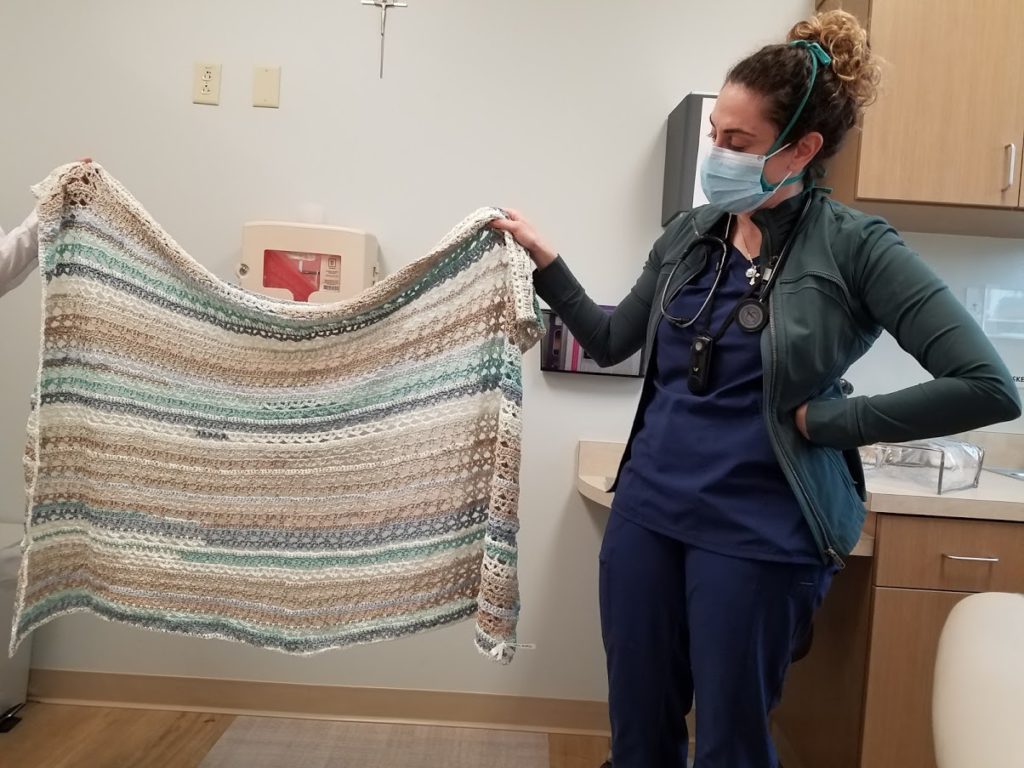 This is a picture of a shawl she made for her doctor.
Now let´s start with the interview!
Enjoy reading!
When did you notice that something was wrong, at what age do you think the first symptoms appeared?
My first symptom was severe chest pains at the age of 11 or 12. Of course, after chest x-rays and such, nothing was found to be a problem, so it was diagnosed as "growing pains". I had these pains all through high school. In retrospect, the more I learn about fibromyalgia the more I see that I have probably suffered all my life. Fatigue has always been an issue for me. I have begun to wonder if early childhood vaccinations could be the cause.
Normally it takes a few years to get the diagnosis. What was it like for you?
No other research was done until after we returned from a cruise in February 2011 (49 years old). I acquired dis-embarkment syndrome which is when a person never gets their land legs back after leaving the ship. I still have a feeling of bouncing in a boat (9 years later). Months went by as doctors tested me for the problem. In August 2011, I had an episode of shortness of breath. No diagnosis was found. Then I awoke one morning with a crick in my neck. I went to a chiropractor who tried to give me an adjustment. My neck would not move at first but when it finally did, it shot pain down my neck and body.
The following month, I laid down to rest one Sunday but only lay about halfway down when pain shot across my lower back. The slightest move would cause excruciating, contracting pains across my back. I was confined to my bed for about a month. No medications except large amounts of prednisone were helpful.
After visiting several doctors, I ended up with a blood clot in my left leg because I had been immobile for too long. Visiting these doctors entailed being carried out of my house in a wheelchair by four men. After recovering from the blood clot, my doctors decided to send me to Mayo Clinic. (Happy 50th birthday!) The doctor sent me home and said wait for Mayo Clinic to call. Mayo Clinic called me within a month just to get my information and give me instructions for setting up an account. They said that it would probably be 6 months getting an appointment. I thought, "No way I can have this kind of pain for six months", so I asked to go to Emory University. We went to the spine center at Emory but they found nothing wrong. Fortunately, after a month or so, Mayo Clinic called and had an opening. The first appointment at Mayo was with one doctor. I brought him all my records and shared my entire story. We returned 2 months later for 3 days of testing and seeing several specialists. I went home with a diagnosis of Central Sensitivity Syndrome with indications of Fibromyalgia, Myofascial Pain Syndrome, and Chronic Pain Syndrome. What a mouthful! That was sometime in March 2012 – a year and one month after our cruise. When I talk with other fibro patients, I feel that I was fortunate. I am thankful that I was so quickly sent on to Mayo Clinic. It is quite an amazing medical center. I wrote a post about it on my blog. Mandy and Michele.
How was your reaction when you finally got the diagnose Fibromyalgia? Were you relieved that your health problems finally had a name?
It was a great relief to finally have a diagnosis. I recall saying at one point that it would be a relief to get a diagnosis even if it was terminal. At least then you could move forward with a plan.
What are your symptoms? what are the worst ones for you personally?
At this point my pain is managed fairly well. I am still tender to the touch all over my body, I have heightened hearing to the point of pain, heightened taste causing burning in my mouth, fatigue with restlessness, & brain fog. Since things are mostly managed, Fibro pain is not my worst condition. RA (Rheumatoid Arthritis) pain is my biggest issue.
What medications are helping you?
The highest dosage of Savella, 100mg twice a day. Fortunately, I have no side effects. I must get special approval from insurance every year to take it. I also take a small dosage of prednisone.
Have you tried alternative treatments? If so, what is your experience?
I would love to try holistic treatments, but insurance does not cover these and we cannot afford to foot the bill.
What other diseases/side effects do you have?
I have recently been told I have TMJD (Temporomandibular Joint Dysfunction) which is included under the umbrella of Central Sensitivity Syndrome. After getting off the prednisone and onto the Savella, my knees began to swell. I was first told it was osteoarthritis and a meniscus tear, but after the repair surgery my doctor sent me back to Mayo Clinic because what he saw was not normal. It turned out that the prednisone had masked the Rheumatoid markers. At that point, I was diagnosed with RA (Rheumatoid Arthritis).
How do your friends and family deal with it? How do they support you?
Thank God for great friends and family. They have been entirely supportive since the beginning. My daughter was 16, at the time and we were homeschooling. She was amazing at completing her schoolwork, along with doing the cooking and cleaning for the family. She got a hands-on Home Economics class. Once I was up and about, she became my "chauffeur". My husband, though he has his own health issues, has been over the top supportive. He always puts me first; taking those marriage vows very seriously.
How do you deal with negative comments about your disease? No matter whether they come from friends, acquaintances or even doctors?
I am thankful that my family, my friends, and my doctors have all been compassionate and helpful. I think the worst for me was when I would use a mobile shopping cart at Walmart. I got the worst stares. You could tell that people thought I didn't need to be using it. It was an eye opener for me to see the attitudes of others. I could ignore it, but I felt bad for others in my kind of situation. I also realized that we (the community) still need to do some work on making things handicap friendly.
Do you do any exercises? If yes, what are your experiences?
Doctor's instructions are to walk daily no more than 15 minutes. It might be only to the mailbox or maybe down the street. I must confess I do not do this every day because I have a lot of pain in my knees and neck. I try to use my incumbent bike on low tension. I also, try to do body stretches every day. I recently found an online trainer that has chronic pain. She offers some great exercises starting out with 10-minute walks and going up as you are able. The Website is FaithfulFitness.com. This link is my affiliate link where you can find some free courses. Besides exercise, there are courses for weight loss cooking.
Do you have disability pension?
Yes! Thank goodness, I am on disability. It had never really occurred to me to consider it. But a friend of my son worked for a disability attorney. She kept after my son until we agreed to allow her to help us apply. Without her help, we would have been much longer waiting for approval. Getting on Medicare has been a great help to us in paying for medical bills. Now I am also on Medicaid which is God-send benefit.
What helps you get through bad days?
I love a lavender Epsom salts soaking baths when the pain gets to be too much, or I have had a long day. Otherwise, I get comfy in some Cuddl Duds or LuLaRoe's and a favorite blanket. Then turn on some good music or a comedy movie.
Do you have a mantra/quote to help you get through bad days?
Psalm 23 is my go-to scripture when dealing with pain especially during procedures such as MRI and injections. Since my pain is relatively managed, I don't have really, bad days. I found another scripture recently that has become a life verse for me, "My flesh and my heart may fail, but God is the strength of my heart, my portion forever." Psalm 73:26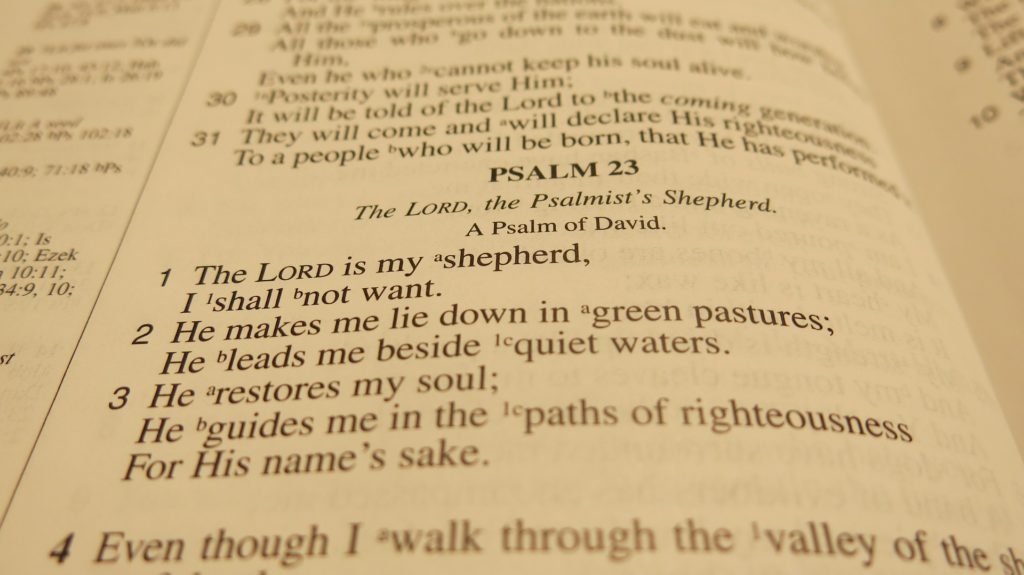 Do you keep a pain diary? If so, what do you write down?
I've tried several times to keep a pain journal, but I am not successful at keeping it up. Presently, I have a composition book where I keep notes about issues I have, as well as doctor appointments. I write down ahead of time questions I have for the doctor and then log what we have discussed.
Do you have some advice to Fibro newbies / Fibro people?
Do not give up looking for a compassionate doctor. Sometimes it takes a while. Keep asking for second opinions. Keep working towards disability. It will be worth it in the long run.
Since I have a dog that helps me a lot with my fibro, I'll just ask. Do you also have a four-legged dog that helps you a lot?
No. I grew up on a dairy farm and I remember sitting out in the barn with some of my favorite cows. Some days, I think it would be nice to have a pet.
Thanks for the Interview.
Don´t forget to follow Mandy, the links are below.
Website: https://www.mandyandmichele.com/
Facebook: Fibromyalgia ~ Is It For Real?
Instagram: mandy_holds_u_up
Instagram: Fibro_Is_It_4_Real
She also has an Etsy account for crocheting.
Please leave your comments with Feedback, reactions and questions below.
if you are also interested in an interview, just get in touch with me.
Thanks for reading.
Bettina Bier
-Using Words, Telling Stories, The Writer Business-