Supernatural – King of Hell
He is the one and only King of Hell for me. I really miss him in the show, you know. Never again Moose & Squirrel, or Hello Boys. I´m so sad about the fact that he left.

Fergus Roderick MacLeod aka Crowley ?
From King of the Crossroads to King of Hell.

We had a challenge "Choose a Character to write a book" Thats what i came up with for the King.
I definitly would love to read all that books.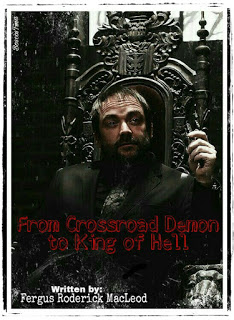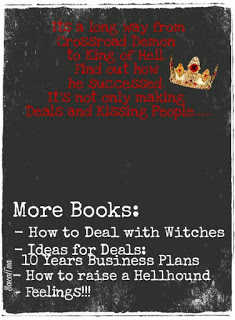 None of the original Pictures belongs to me; Sources: artneverlieschico on Instagram & Pinterest; Edit Ideas & Edits are made by me.
Please don´t share and use my edits without permission